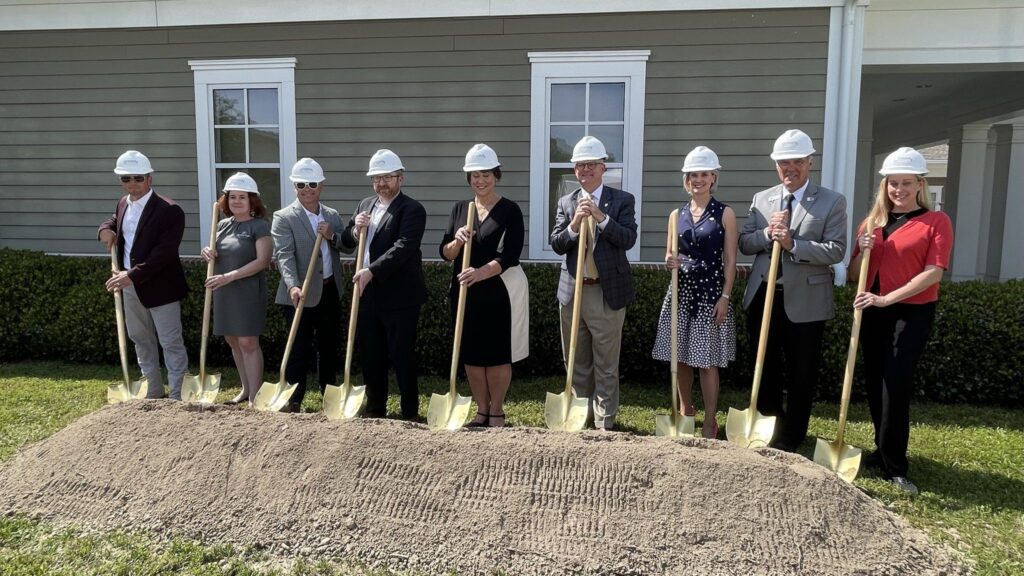 The Pavilion held a groundbreaking ceremony for its latest expansion to help meet the growing need for high-quality behavioral health and substance use disorder treatment which have accelerated due to the COVID-19 pandemic. The project, which The James City County Board of Supervisors and Planning Commission approved, will be the fourth expansion since Williamsburg Place began serving the community in 1989. 
The Pavilion will be adding 32 inpatient beds to provide acute inpatient treatment to adults living with serious behavioral health conditions.
Upon the project's expected completion in mid-2024, the expansion will bring the total number of treatment beds to 212, including acute inpatient, residential treatment for substance use disorders, and Intensive Outpatient treatment. This includes the recently opened Tactical Recovery program which provides tailored treatment and support to active-duty service members and veterans. 
"We are excited to break ground on this important expansion project which will enable us to provide additional high-quality, compassionate care to in our community while enhancing our facilities for our patients, their families and our dedicated team members", said Roxane Harcourt, CEO of Williamsburg Place. 
The expansion will generate 56 new permanent clinical and supporting roles across the Williamsburg Place campus.